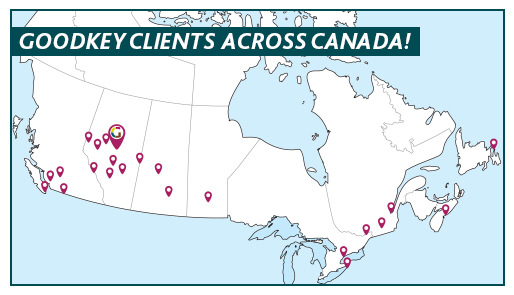 Who We Are
At Goodkey Show Services Ltd., you will find a friendly and courteous staff that listens to your needs and desires. Our team of consultants, designers, and event planners works in a timely and professional manner as we schedule, plan, and oversee your event. So don't worry and stress about potential problems at your next event, or trade show—let us handle everything.
With almost 20 years of experience in the industry, our owners — Calvin and Rodella Goodkey — has earned an illustrious reputation for their high standards and commitment to customers. When you choose us to plan and supervise your next event, you'll receive nothing short of excellence and professionalism.
What We Do
We provide event planners with the products and services they need for a successful event. We help you with everything from logistics to signage and accessories. Click on our products and services page to learn more about the options available to you, or browse through our gallery pages to see our work for yourself.
Read Our Blog
We've just launched our new blog page for the latest news and trends from our industry.
Contact Us
Are you ready to schedule your next big event? Contact us to schedule or learn more about event services for your business.